When adding new tasks to your schedule, sometimes you won't be able to find what you're looking for.
First if you are unable to find a task, try either "Hiding all" substages and searching for the task. 
Or, Click the "Add task" button above and search for your task there.
If you are still unable to find your task, it is easy to request a task by doing the following:
Using the Substage button, click "Display All" substages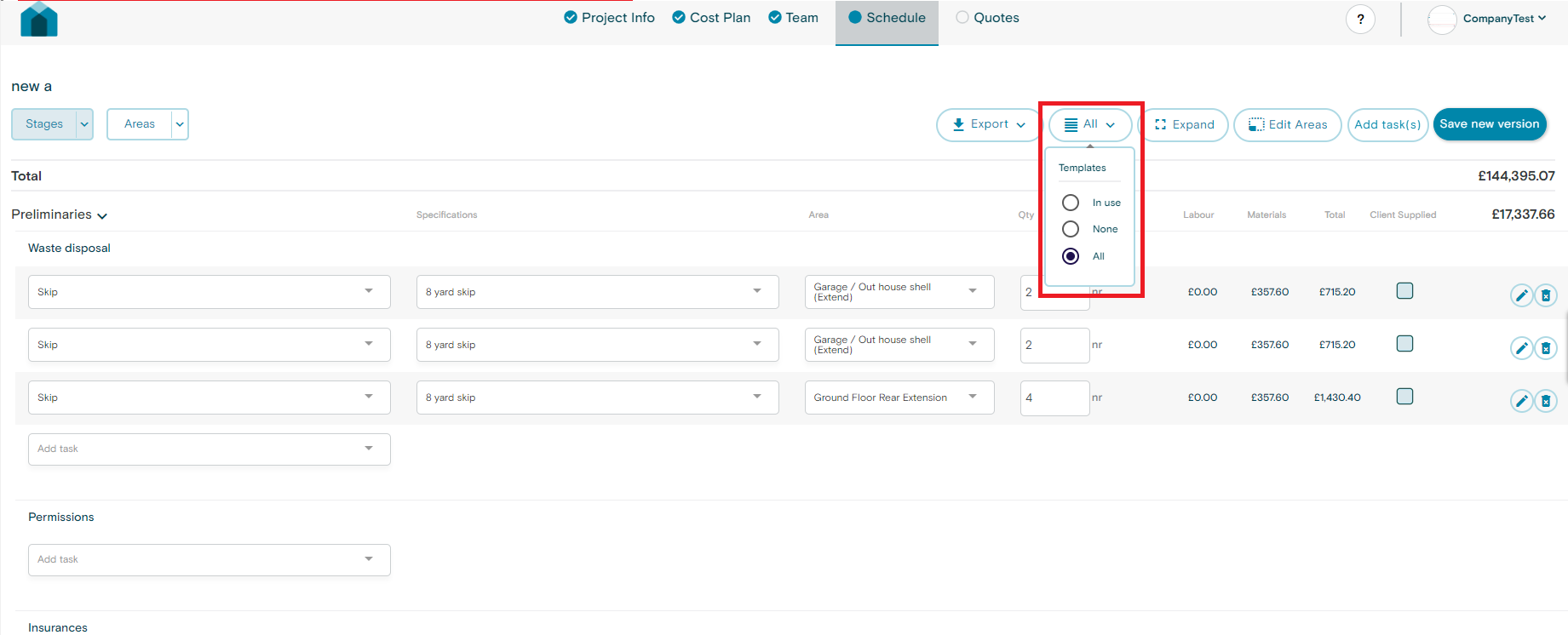 Navigate to the substage you would like to add the task too.

Type in the task you would like to add

Click the "+Add task" button below the dropdown menu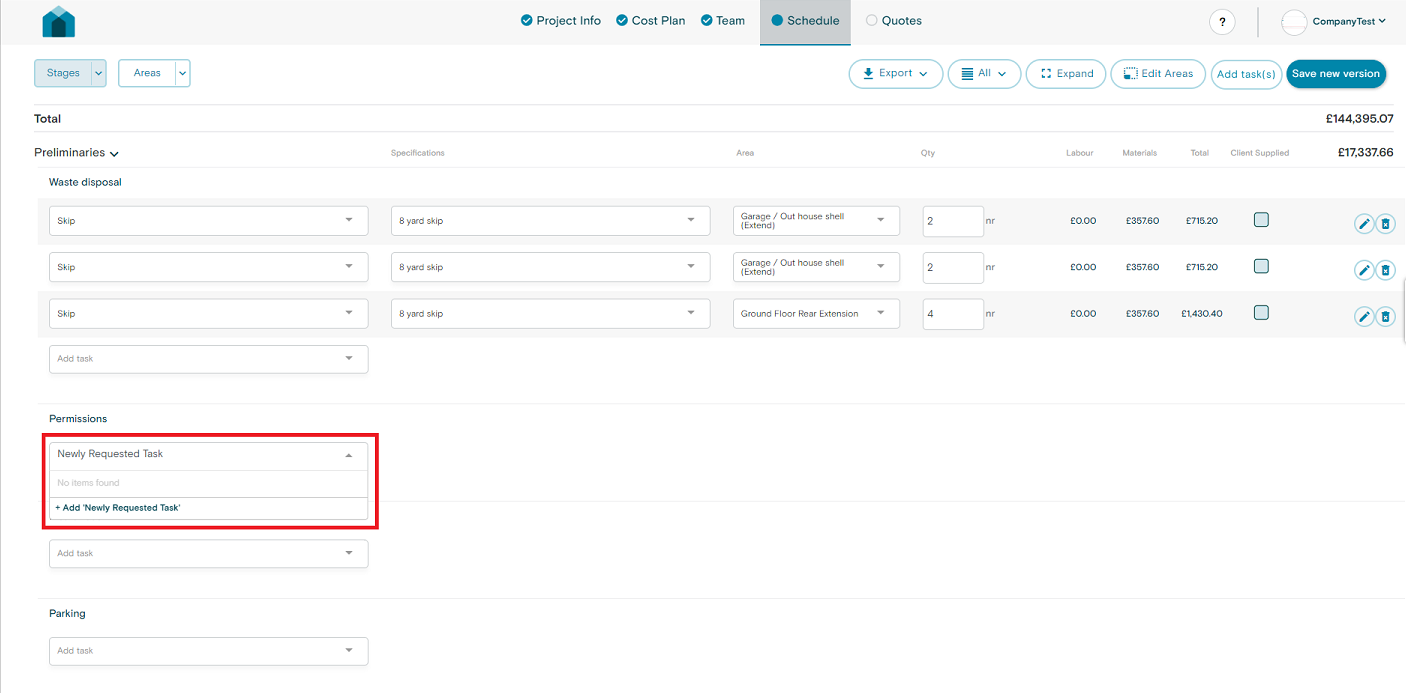 This will add an entry into your schedule, where our Admins will then populate the market rate for.

The time period for this is normally less than 1 day.

If you are still waiting for a long period of time, or can't wait 1 day, reach out to us via the chatbot to the right and we will action it ASAP.