To edit your labour rates, first check you are on a Builders account, you can do so by navigating to the dropdown and checking for the following funtion.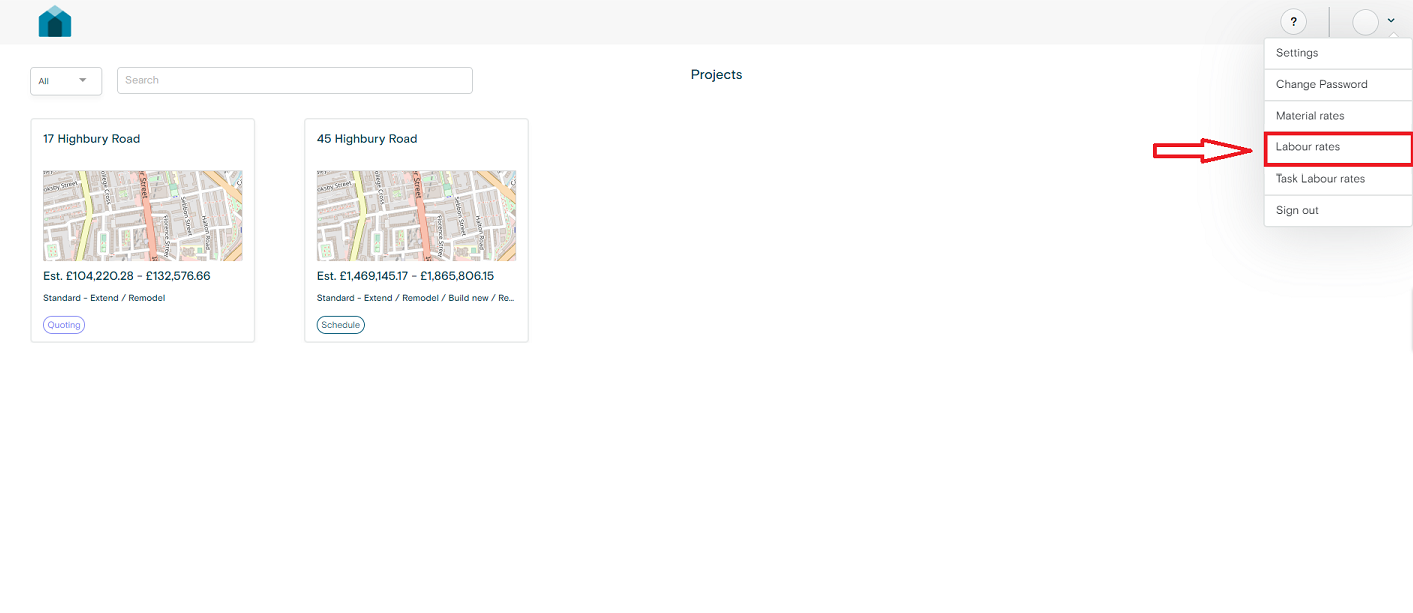 If you do not have this feature, you will need to be setup with a Quoters/Builders Account. To be setup, please contact us via the chatbot in the bottom right.

To edit your labour rates
Click on the project you want to edit

Click on the Rates button

Edit your margin and rates from the Labour Rates pop up

Once done you can hit save and these changes will apply to your project.
Alternatively, you can edit the labour rates of an individual task within the quote itself.
To do so:
Click edit on the task you want to change.


Edit the rate and margin, circled in red.

From here you can choose to either save to database or change the labour rate of this specific task.


Click "Save to database" – This will apply to the rate to your builders database and will effect all similar tasks within the quote you are working on and all other/future quotes.

Click "No" – This will apply the rate change to this specific task only.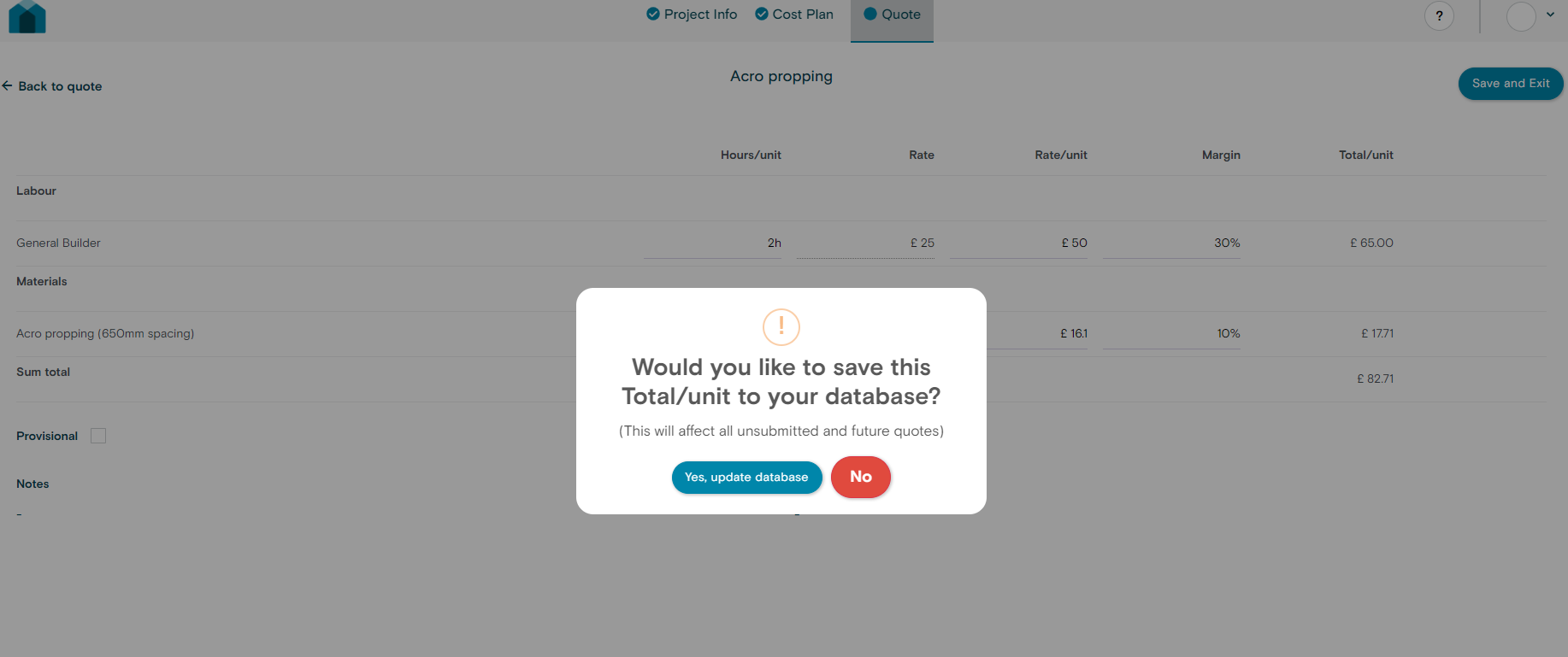 Change your Labour rates for the future
To change your labour rates for all future projects, navigate to the default Labour rates page, via the dropdown

Here specify your rates and margins you want to apply for all future projects.