How to compare submitted quotes
Comparing quotes is a key feature of Buildpartner's software, and will help you choose the correct builder or benchmark you would like to proceed with.

In order to do this:
Navigate to the quotes section of your project. Found on the Red Square below.

Here you can see a list of benchmarks and builders that have submitted or are currently submitting quotes.

Benchmarks relate to the tiers of builders, for example High benchmark would relate to a larger scale builder with higher fees associated with, while lower benchmark would generally refer to a sole trader with lower overhead. 

To compare and get a detailed breakdown of differences between quotes click on "Compare Quotes" found in the Orange square in the image above.
On the Compare Quotes page you can compare different quotes across different stages.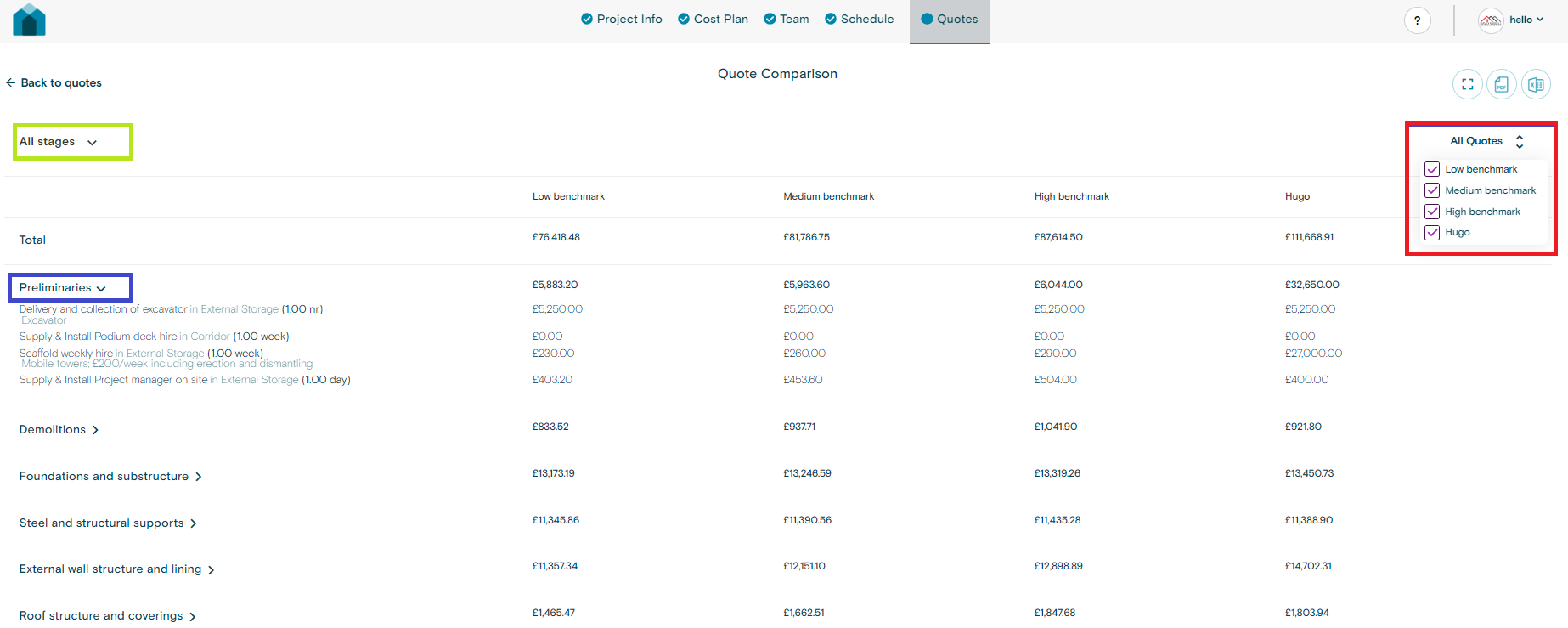 Use the Filter dropdown on the right to customise which Quotes you would like to compare.

Click on the Stages/Areas in the Blue square, to expand that particular area and compare task by task differences.

Use the view filter (Green square), to change whether you want to view the Quote comparison page via Stages or Area.